Call Us Now 281-666-9655

Locate Garage Door Repair Missouri City TX
If you are looking for the best garage door repair Missouri City TX has to offer, you can easily make that decision by sticking to a few tried and true methods. Our overhead automatic garage door are something that we can easily take for granted because it always has worked in the past, perhaps ever since it was originally installed.
However, as with any mechanical device, there comes a time when everything breaks down or has a problem. With the overhead automatic garage doors there are several items that may have to be fixed or replaced over time simply because of wear and tear on the mechanisms.
The door itself is comprised of sections that are held together by hinges, which allows for the door to bend when it gets to the top of the garage door opening. This allows the door to be stored along the ceiling while it is providing an opening along the front of the garage.
These hinges are fastened to the doors by bolts and over time the nuts are loosened by the action of the door, and they need to be periodically tightened. This can be done by the homeowner, but most people forget about it and don't do it.
The electric motor and the garage opening device that sits at the ceiling in the middle of the garage can go bad, and may need servicing and replacement from time to time. The rails that run along each side of the opening of the garage may come loose or get miss-aligned and cause the door to buckle if they are not kept in line. The springs that are located at the rear of the garage at ceiling level can go bad and weaken.
The springs contract and tighten up when the door is being lifted and then they relax and uncoil when the door is being let down. They can also break and need replacing. A lay person should never attempt to replace the springs himself, as it is very dangerous, even to experienced professionals. A qualified professional should always be called in such a case.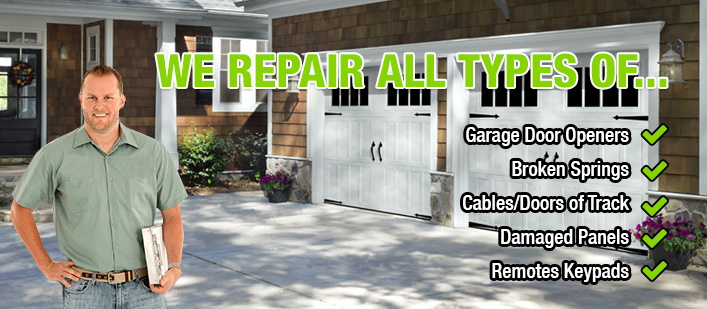 A homeowner can go through years of excellent service from their garage door, and then one day everything can go haywire from one little thing or another, and it may be impossible to use the door, or worse, the door might have buckled and no car can get in or out of the garage.
Contact Us At Your Early Convenience For
AMG Garage Door Repair
2424 FM1092, Missouri City TX 77489
281-666-9655
The Brand We Work With
genie
lift Master
amarr.com
chiohd.com
raynor.com
clopaydoor.com
haasdoor.com
doorlinkmfg.com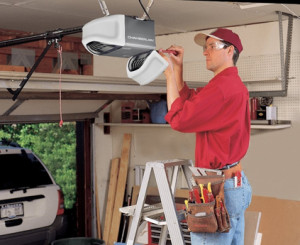 This is when you will be looking for the best qualified garage door repair Missouri City TX can supply as you will want to have your door repaired as quickly as possible. There is no magic formula, it is just that you need a very reliable company who is good at what they do and who will be available when you need them.
Look for the company that installs most of the doors for contractors in the area, but make sure that they have an excellent warranty, and not just the lowest price. You should get testimonies from customers who have used them and then you will know that they are really good for what your purposes are.